Simple insurance solutions for our Twin Cities.
The Landreau Group is an independent, community-driven insurance agency passionately serving the community of Minneapolis/St. Paul and the greater metro area.

Our independence is key to the value we provide our clients - we ensure that you have the correct coverage needed to protect yourself and your business...and we will help you select the best carrier for those needs.

We specialize in serving clients who have complex insurance needs by unraveling the coverage layers, understanding the various stakeholders, and breaking things down to their most basic elements. And ensuring that you're protected.
The Landreau Group stands by our clients. Our values-driven approach is woven through every interaction we have with you.

We aim to provide knowledge, unravel complexity, and deliver high integrity service to each and every client we protect.
About us.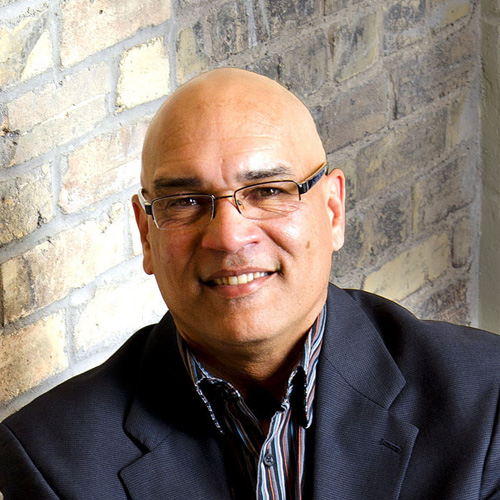 Our company was created for one important reason: to serve and strengthen our community. Since 2003, Carlos Landreau - owner, chief relationship forger, frequent restaurant-goer, and artistic photographer - and his team put clients first and prioritize relationships over everything else. We take care of you by solving your insurance headaches.

It's pretty simple; service is in our DNA.


Carlos Landreau brings over 25 years of insurance, entrepreneurial, and corporate experience to this business. As a young contractor in the Caribbean, he learned first hand what happens when a loss is experienced in business without the benefit of sound advice and protection. As a risk manager today he takes the time to learn of every possible need and potential loss for your business and home, and works to keep you protected and informed of the options available.

As an active member of his community, Carlos volunteers his time serving on numerous non-profit boards and committees, teaching insurance courses for first time home buyers, and is an active member of local business associations including: MEDA, North Central MSDC, NEDA, Uptown Association, Lake Street Council, MBCC, MLBA, Metro IBA, LEDC, and SCCA.

Carlos lives in St. Paul with his wife, with their two adult sons in college nearby. He's an enthusiastic foodie and loves to frequent area restaurants, and has been known to shimmy along to a hot band, some great cocktails and his spirited wife. Carlos is an avid traveler and has gotten pretty darned good with his camera. Check out his new Instagram feed for a little visual inspiration!